And here's what happened in search and SEO on the week of July 14, 2017 …
Weekly Tips To Rank Better
My latest article went out on the RankWatch blog. From producing content to social media tips it includes 5 quick-and-easy things you can do each week to rank better.
Intelligent Search What It Means For Rankings
Duane Forrester wrote a great piece over on Search Engine Journal on the impact that intelligent search (basically – search in a world of machine learning) has not on rankings but on what it means to rank. He touches on the various layout changes we're seeing, the impact of UGC and the growth in voice search. A very good piece and HIGHLY recommended reading.
'Popular Content' Added To Bing

While not the most popular engine they do have some popular content now. Bing is now adding a carousel where applicable to the query of what it deems to be popular content related to it. I believe there will be layout changes coming but it's a good idea.
Data On The Most Popular Searches
Alexandra Tachalova wrote a good summary on the Moz blog summarizing who and what is really powering the web. The data includes everything from who owns the most search traffic (yes, Google is on the list) to exactly how much of the lucrative ecommerce marketplace Amazon holds and which industries are strongest.  Highly recommended reading.
Voice-Device Purchases Taking Off
Greg Sterling over at Search Engine Land covered what's probably my favorite story of the week.  Millenials are buying with their voices. In fact, 43% of millennials have made a purchase via voice-controlled devices in the past year (compared with 19% of consumers as a whole). This is far higher than I expected and illustrates the speed of adoption.
Google Images Now Displays Videos

Using some structured markup it's possible to get your videos into the Google Image search results. As Matt Southern reported for Search Engine Journal, Google had added a line to their guide on videos letting people know how.
Google Rolls Out Messaging Feature
Barry Schwartz covered the announcement by Google for Search Engine Land that they have rolled out messaging via Google My Business in the US. Basically, you can turn on messaging in Google My Business and from there searchers can contact you directly from our business listing in the search results. Very big news for specific industries and a PITA for others.
Succeeding With Google Posts
Our regular readers will remember the launch of Google Posts. Well, Joy Hawkins wrote a great piece on Search Engine Land on some of its ins-and-outs and how to make the most of it. Definitely a worthwhile read.
Amazon PRIME Day Smashes Records
Amazon Prime Day crushed it's sales records from last year by a whopping 60%. Prime Day occurs in July (for 3 years at least) and provides Amazon Prime members with additional discounts. Think of it as the Black Friday of Amazon.
Google Loses Search Console Data
Google has lost 20 days of data for new Search Console accounts. Barry Schwartz reported the announcement for Search Engine Land. Waht I find most interesting here is that new accounts are obviously saved in a different location than aged accounts as the data loss did not include new properties on older accounts, just new accounts themselves.
New AdWords Interface Features
Ginny Marvin over at Search Engine Land covered 7 features that you'll only find in the new AdWords interface (including ones that aren't there yet). From household income targeting to changes to Google attribution (coming soon and I can hardly wait) there's a lot in there and highly recommended reading.
New Booking System For Spas & Salons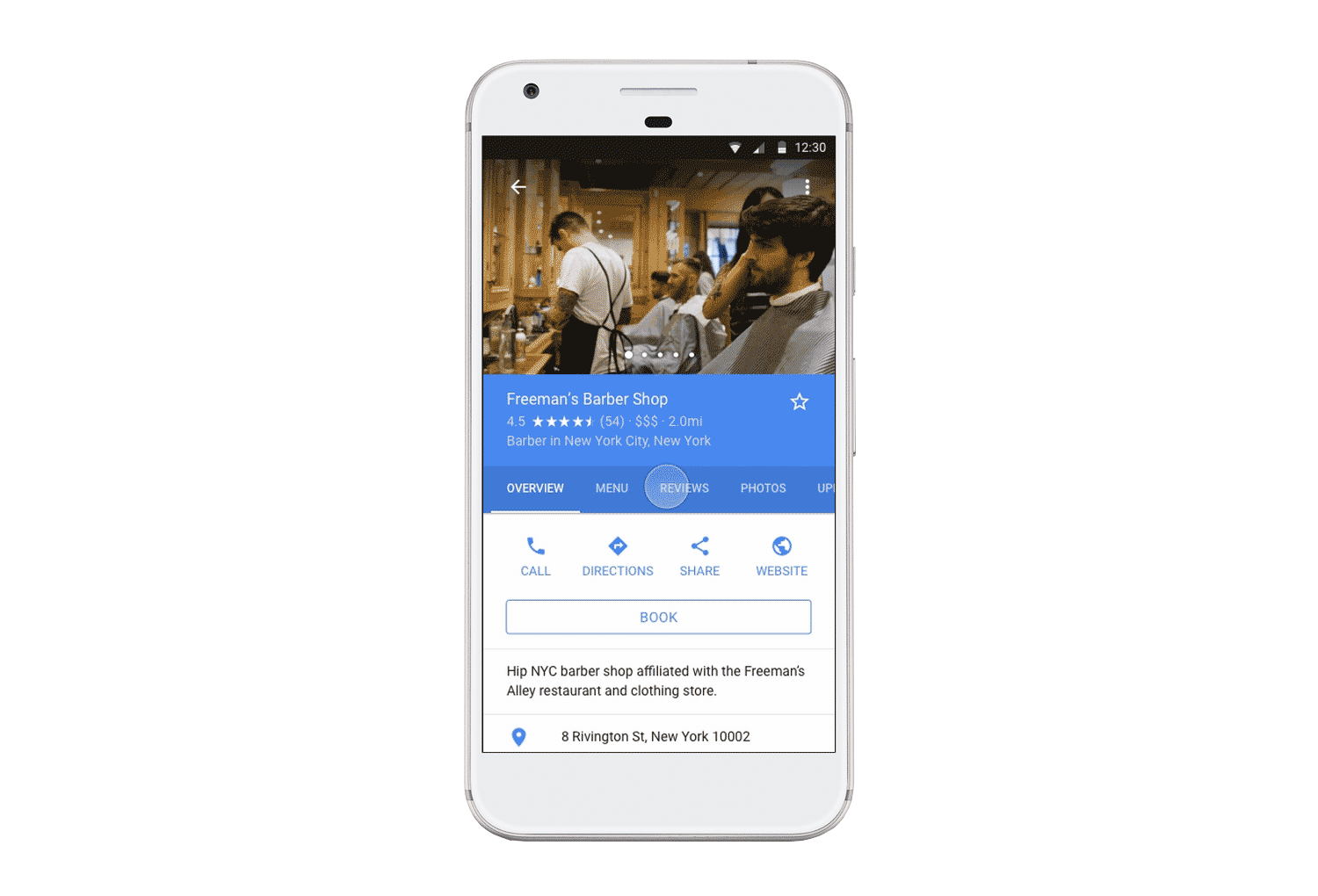 Expanding further Google is now offering direct bookings for spas and salons via their Reserve With Google program. According to Google more industries are coming soon.
Google: Don't Redirect Users Based On Location
In a case of "Do as I say not as I do." Google has advised website owners not to redirect users based on their IP address to a location-specific version of the site. The issue, they say, is that it can cause crawling issues.  I do believe them however I do find it ironic that it's a very technique they themselves use.
AdWords Remarketing To YouTube Viewers
Google has announced that they are now supporting remarketing to people who have viewed your videos on YouTube. This is an interesting extension of reach, especially for those with successful YouTube channels